Audruvis Indoor Champions Tour 2020 I etapas vasario mėnesį pasibaigė mušdamas rekordus – 612 startų per dvi dienas ir atvykę raiteliai net iš 7 šalių! 🌟🥰 Deja, II etapas bei finalas neįvyko dėl susidariusios COVID-19 situacijos šalyje bei pasaulyje. 
Vadovaudamiesi oficialiais Lietuvos Respublikos Vyriausybės pranešimais ir nutarimais ir užtikrindami saugią aplinką varžybų dalyviams skelbiame geras naujienas – kviečiame Jus į Audruvis Outdoor Champions Tour 2020 I etapą jau birželio 5-7d.!
Renginys vykdomas be žiūrovų!
Dėmesio, kiekvienas raitelis privalo registruoti komandą atvyksiančią kartu – komandą gali sudaryti max. 4 žmonės, t.y raitelis + padejėjas (grumas) + žirgo savininkas + raitelio treneris. Bus išduodamos akreditacijos (teisėjų namelio pirmame aukšte), kurias bus privaloma turėti ir nešiotis renginio metu. 
STARTO PROTOKOLAI, LIVE REZULTATAI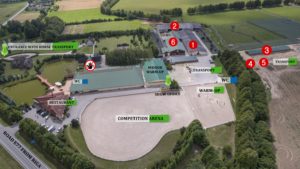 Junkitės prie renginio puslapio Facebook'e ir sekite naujienas:
____
Audruvis Indoor Champions Tour 2020 Ist stage in February finished while beating all our records – 612 starts during two days and riders from 7 countries! 🌟🥰 Unfortunately IInd stage and Final were canceled because of COVID-19 situation in the world.
But now, we have good news for you – according official statements and rules of Government of Republic of Lithuania we are allowed to organize professional sport events without spectators. We assure safe surroundings for the riders during the event  and we invite you to Audruvis Outdoor Champions Tour 2020!
Competition will be held without spectators!
Attention, upon arrival each rider must to register their team members, it is allowed max. 4 people per team: rider + groom + owner of the horse + trainer.
Accreditations will be issued from Thursday (in the first floor of the judge house) and it will be cumpulsory to have it and wear it during the event! 
Schedule of the event: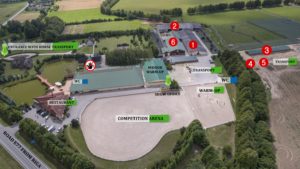 Join Facebook event page and follow the news: